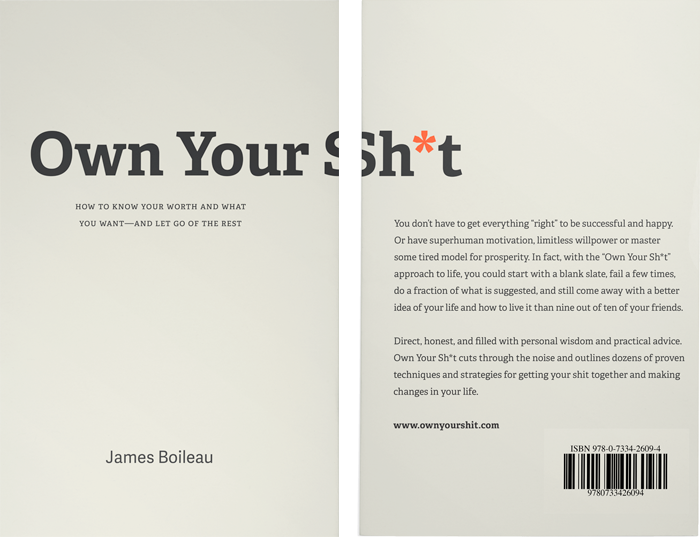 You don't have to get everything "right" to be successful and happy. Or have superhuman motivation and limitless willpower. Or master some tired model for prosperity that just doesn't work anymore—no matter how hard your parents, peers and pop culture try to convince you otherwise.
In fact, with James Boileau's "Own Your Sh*t" approach to life, you could start with a blank slate, fail a few times, do a fraction of what he suggests, and still come away with a better idea of your life and how to live it than nine out of ten of your friends.
Drawing from his own life and from his experience working with people stuck in frustrating jobs, toxic relationships, and bad habits, Boileau cuts through the noise and outlines dozens of proven techniques and strategies for getting your shit together and making changes in your life. You'll see how to:
Identify self-destructive behaviors and how to eliminate or work around them
Ask better questions to get better answers
Do less, set the bar lower and simplify everything
Get comfortable with the uncomfortable
Bring clarity to the chaos of frustration, dreams, and ideas raging in your head
Direct, honest, and filled with personal wisdom and practical advice, Own Your Sh*t will have you looking at your life in a brand new way.